Words in Action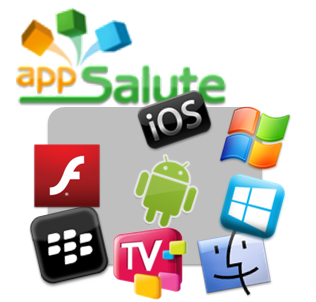 Go with your title on mobile and get the maximum revenue from it. We can make a high quality mobile porting as we have been doing this for many years and are focused on mobile markets right now. Our technology also enables creating a project from scratch, implementing various game mechanics within one title and adding new localizations easily. Need an example? Check out by our recent release Time Gap HD!

.

.

Provide: Having resources of a game, including all the graphics and sounds, it's possible to adapt hidden object adventures to the popular mobile or desktop platforms in several months.
Distribute: Using our multi-platform game design studio AppSalute Creator, we can easily provide porting of any game to iOS, Android, BlackBerry, Mac, Win Phone 8 and Flash.

What if you found yourself the only person on the planet?

Plunge deep in a whirlwind adventure with Time Gap hidden object game. Unravel curious facts about Alexander the Great, Cleopatra, Napoleon, Lincoln and Einstein as you try to save the day. Travel around the world with the help of an interactive map, complete multiple tasks, assemble diverse collections and engage in blitz Match 3 battles. It's time to challenge the destiny. Features: ● Creative hidden object gameplay ● Match 3, Collapse, Bubble Shooter and Snooker mini-games ● Interesting facts about the outstanding personalities ● Power-ups, achievements, collections and more Following the storyline you will travel across the globe and explore various hidden object locations. Thus you raise your skill level and gain experience to unlock more spots on the interactive map. Various anomalies and natural disasters diversify the gameplay, so sometimes you will have to complete the HO scenes in pitch darkness, or face the item list with mixed letters. Don't give way to despair – all kinds of power-ups will let you cope with any trouble you encounter!